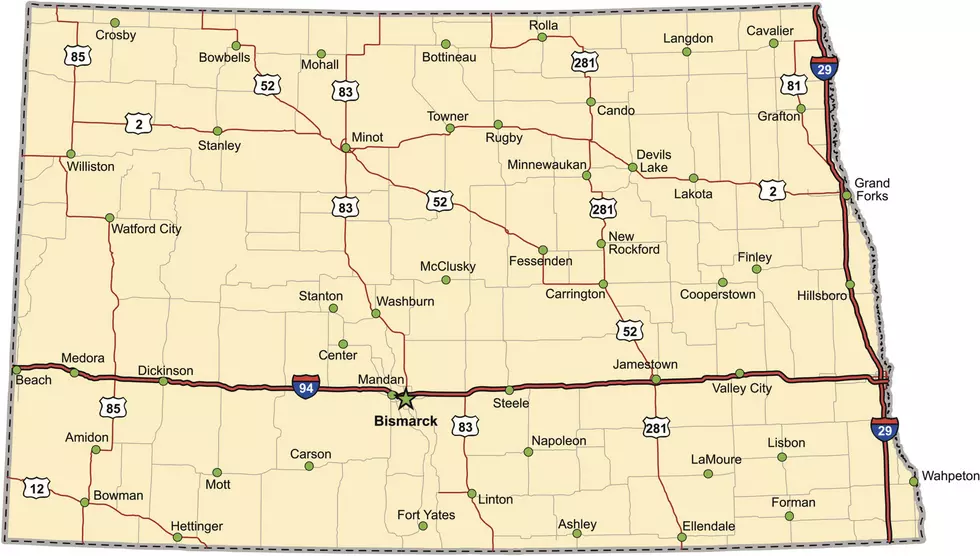 Which Three North Dakota Cities Risk Losing Metropolis Status?
Jami Garrison
According to KX News, three North Dakota cities face losing their metropolis status, which means they would also lose millions of dollars in federal funding for things like "transportation, housing, and other programs tied to population." Bismarck, Minot, and Grand Forks are reported to be at risk because of a new plan that would change the terms for something to be considered a metro - the threshold would be raised from 50,000 people to 100,000 people. Get the full story from KX News here.
Those three North Dakota cities are not the only ones in the United States that are at-risk for losing their metropolis status and potentially, funding. According to The Washington Post this change for the metropolis threshold would be the first in 70 years! But the report also says that it is basically due-time that this happens, because "the U.S. population has more than doubled since 1950. Back then, about half of U.S. residents lived in metros; now, 86% do." Learn more about the thought behind the metropolis threshold adjustment from The Washington Post here.
Even though The Washington Post reports that the potential 144-city metropolitan-to-micropolitan adjustment is "purely for statistical purposes and not to be used for funding formulas," there is still fear of federal funding loss. I am sure that loss of federal funds would greatly affect cities that have things like a huge citywide transportation system. But I think it is fair to fear that cities like Bismarck will lose growth momentum if that type of funding is scaled down or cut off.
How do you feel about the potential loss of federal funds in the case that three North Dakota cities lose their metropolis statuses?
LOOK: Here are 25 ways you could start saving money today
These money-saving tips—from finding discounts to simple changes to your daily habits—can come in handy whether you have a specific savings goal, want to stash away cash for retirement, or just want to pinch pennies. It's never too late to be more financially savvy. Read on to learn more about how you can start saving now. [
From:
25 ways you could be saving money today
]