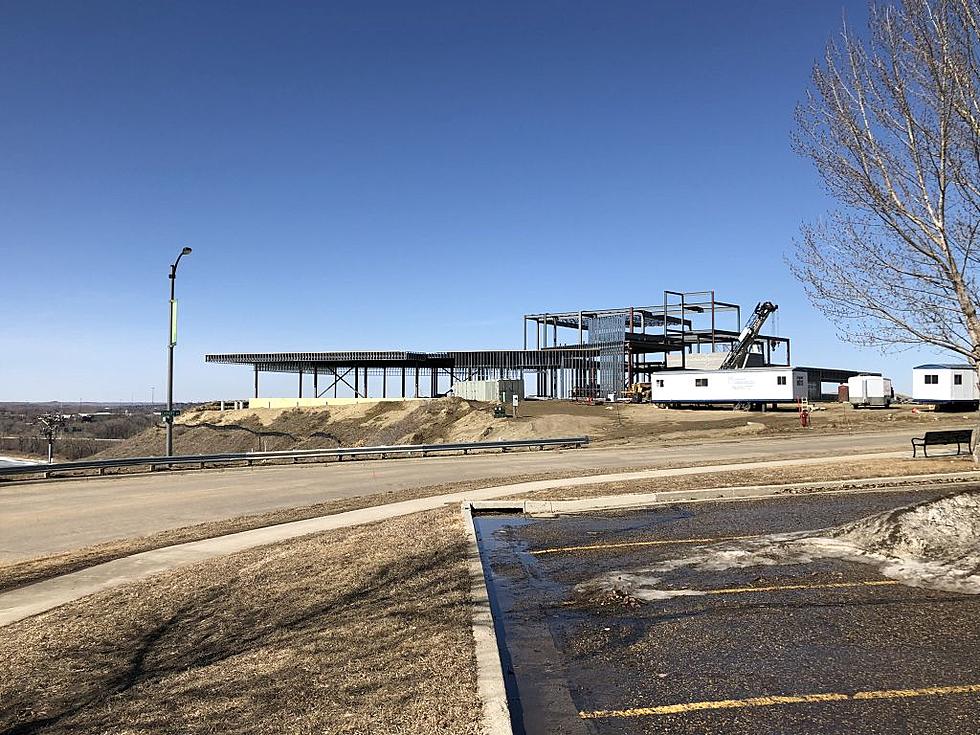 Progress At Bismarck's New Gateway To Science Building
Judy Sauter, Gateway to Science
Closer to Finish
The community has been anxiously awaiting the completion of the new Gateway to Science construction project, and... I couldn't help but notice some significant progress while driving around the area.
Structure Now Visible
Construction picked back up in August of last year (2021) after halting during the COVID-10 pandemic. Now, we can see the bones of the structure from I-94, the BSC campus, the MDU Resources Community Bowl, River Road, and Canary Avenue. This, of course, only adds to the growing excitement.
Other things to know:
With the new, larger building, comes the need for a larger staff. Judy Sauter, the Director of Marketing for Gateway to Science says the new science center will bring employment opportunities to the area.
"We will be hiring additional staff for a variety of positions, and are working out the details of those positions. We have recently added two new STEM Educators to our staff to deliver programming onsite as well as offsite through our 'Gateway to Science On-the-Go' outreach," said Sauter.
Sauter says the new 43,000 sq ft building will allow for more programs, hands-on exhibits, and galleries. She says all those involved are excited to be a destination for visitors, and schools across North Dakota.
Project Completion:
So when will it all come together? Sauter says they expect to hold a grand opening late this year (2022).
Take a look at some of the plans and photos of the construction project below!
Progress at Bismarck's New Gateway To Science Center
The structure is now visible from I-94.
---
Cities With The Same Latitude As Bismarck
LOOK: Things from the year you were born that don't exist anymore
The iconic (and at times silly) toys, technologies, and electronics have been usurped since their grand entrance, either by advances in technology or breakthroughs in common sense.
See how many things on this list
trigger childhood memories—and which ones were here and gone so fast you missed them entirely.