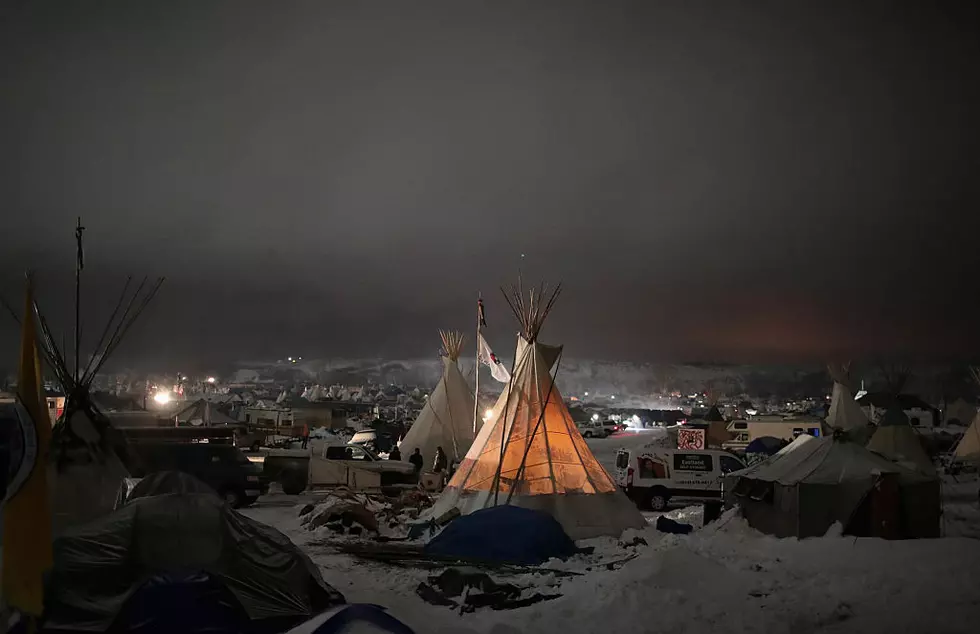 THE DAKOTA ACCESS PIPELINE IS SHUTTING DOWN!
Getty Images
In standing with the Standing Rock Sioux Tribe on Monday, July 6th, U.S. District Judge James Boasberg issued a 24 page order to shut down the controversial Dakota Access Pipeline to allow for further environmental review.
BREAKING NEWS!!  How about this?  Actual breaking news!
Judge James Boasberg for the U.S. District Court District of Columbia ruled that the Dakota Access pipeline must be emptied while the Army Corps of Engineers conducts the environmental impact review that it should have completed before it granted an easement that allowed Energy Transfer Partners to build the pipeline bringing North Dakota crude oil to Illinois in the first place.
Energy Transfer Partners will have to shut down the flow beginning today.  Well, the order begins today but they have 30 days to comply. And according to this- it's likely could be shut down for over a year,
This is quite a turn around for Energy Transfer and their partners, who in 2019 , had begun promoting quite a different plan for the future.  They were intending to nearly double the current pipeline output.  Proposing moving up from 560,000 barrels a month to up to 1.1 million barrels a month. Give 'em an inch and they'll take a mile.  A business would be foolish not to try it.
2020 certainly has seen it's fair share of protests worldwide.  From those protests we've seen some immediate change for the better.  Hopefully a greater understanding of where our differences come from.  So in that spirit, hopefully the ugliness from both sides of the DAPL protests of 2016...does not continue to be divisive in our communities.
---
Goosebumps and other bodily reactions, explained