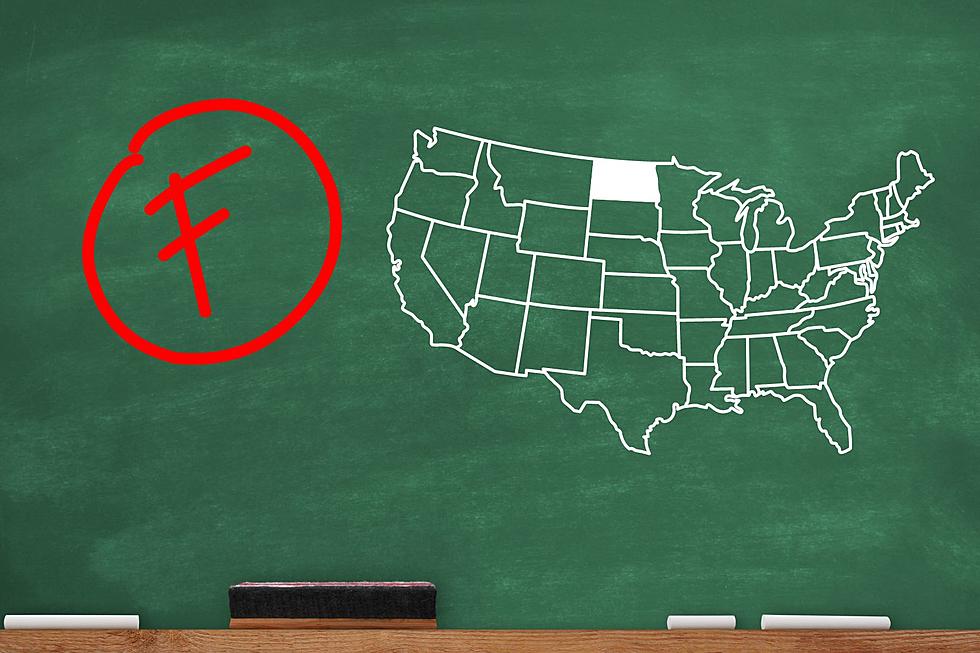 This North Dakota School District Was Named The WORST In The State
Canva
People tend to choose where they live based on what schools are nearby. We want the best education for our children. That said, how do we know/find out which areas are the best?
United States
Overall, the United States falls behind many other countries when it comes to K-12 education.
According to The Balance Money, the United States ranked #11 in science, when ranked with other countries
The top 5 countries for math education are all in Asia, according to the source.
Did You Know: The United States spends $14,891 per public school student every year, grades K-12?
Keep in mind: this is not to put down the efforts of any teacher, or to shame anyone. 
North Dakota Overall Education Rankings
A study was done by US News; it ranked each state's education for the year 2023. Here's what it found for North Dakota
North Dakota ranks at #36 for K-12 education
ND is ranked at #14 in Best States Overall
ND comes in at #11 in high school graduation rate
#38 in college readiness
If you're wondering which state ranked a #1 in Best Education Overall, Utah took that title.
Alaska and New Mexico scored the lowest in Best Education Overall.
Worst School District In North Dakota (Pre-K-12)
One North Dakota school district has been named the worst in the entire state of North Dakota for 2023.
The source looked at students' reading proficiency, test scores, and used several other metrics to determine this.
According to World Population Review, Belcourt School District 7 is the worst school district in the state.
The source claims a number of things can contribute to this finding such as the number parents with Bachelor's degrees who can help children with homework, and tax revenue funding the education system.
---
Children's Books by North Dakota Authors
Do you have a favorite children's book written by a North Dakota author?