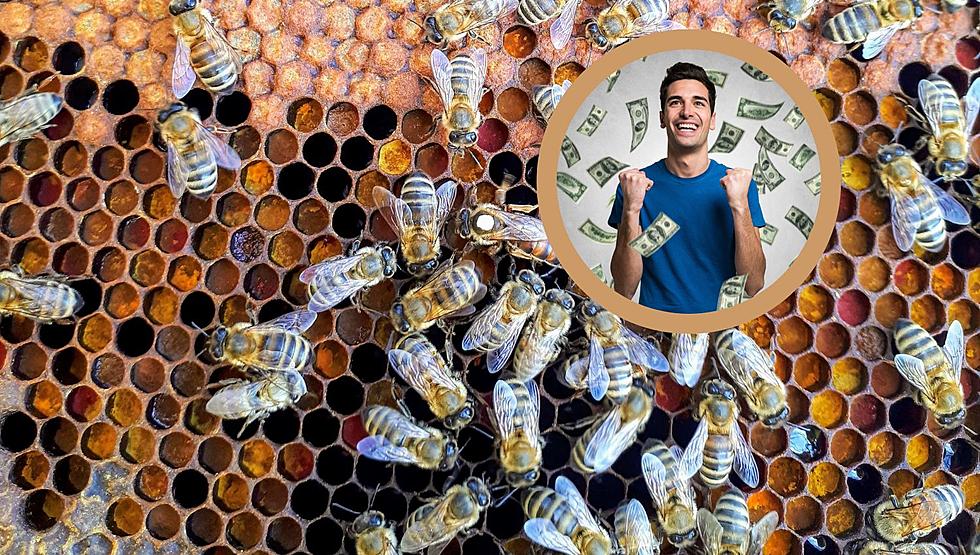 Turtle Lake, North Dakota Is Buzzin' 🐝 After Lottery Win
Unsplash/Canva
Un-BEE-lievable!  A beekeeper from Turtle Lake, North Dakota just won a MILLION DOLLARS.
According to Yahoo News, the beekeeper who lives in Florida during the summer bought a popular Florida scratch-off ticket called the Diamond Mine 20X.  This scratch-off game will set you back $10 dollars to play, offering various amounts of payouts to winners.  The grand prize is $1 million with a total of 4 winners possible.  One of those winners is from North Dakota.
The North Dakota resident from Turtle Lake is Mason Maxwell, 47.
He claimed his prize Monday and chose to receive his winnings as a one-time, lump-sum payment of $695,000 after taxes.  That sounds like a solid choice to me.
What could you do with nearly $700,000 dollars in North Dakota?  It sure is fun to think about.  First off you pay off all your debt.  Then maybe buy the home of your dreams on a lake.  Of course, you would want to save some for your kid's college.  Then maybe invest the rest.  Sound like a plan?
So, what do we know about Mason Maxwell from Turtle Lake?
According to Sioux Honey, a beekeeper-owned co-op, Mason Maxwell took a summer job as a beekeeper in Florida back in 1992.  He ended up marrying the owner of the company's daughter in 2000.  In 2002 they purchased the bee business, "Thomas Honey."
Today, Mason Maxwell runs colonies in North Dakota and Florida.  He has locations in about a 25-mile radius around Turtle Lake, North Dakota.
LOOK: 20 of the biggest insects in the world
Stacker
compiled a list of 20 of the biggest insects in the world using a variety of news, scientific, and other sources.
8 Snakes You Could Encounter In North Dakota