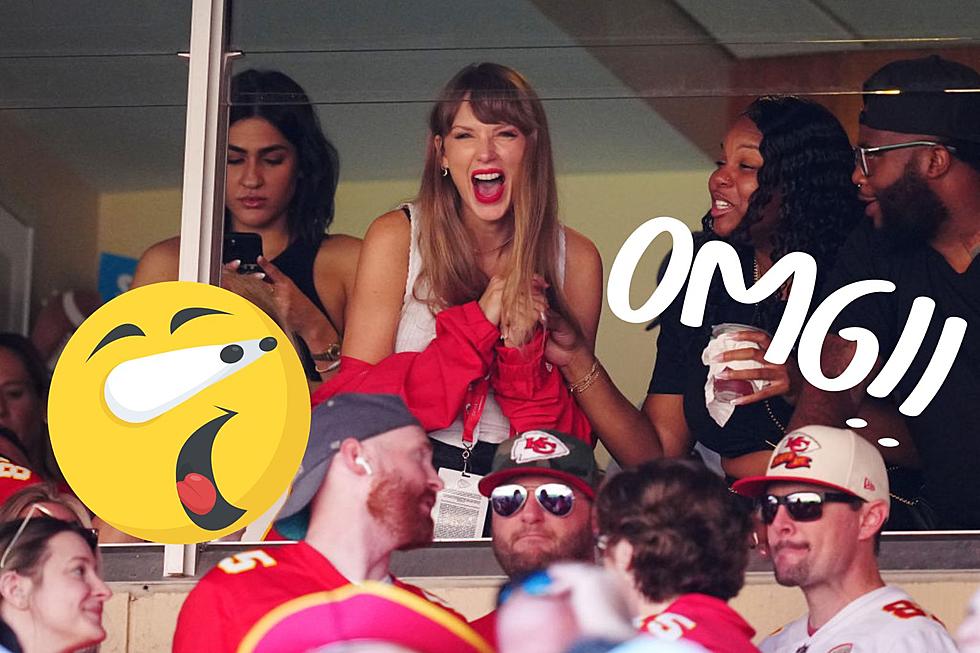 Will Taylor Swift Be Near North Dakota This Weekend?
Canva, Getty Images
All you see in the news lately is reports on Taylor Swift and Travis Kelce's blooming relationship. The internet is going nuts.
Taylor Swift has been dating Kelce for a few weeks and it seems things are moving along between the two rather quickly. Taylor has attended two of Kelce's games already, so the question on everyone's minds is obvious. -- Will Taylor be attending his next game?
I'm sure everyone in North Dakota and Minnesota is hoping so.
Travis Kelce
As I'm sure you well know, Travis Kelce is a professional football player. He is the starting tight end for the Kansas City Cheifs. The team's next game will be just 6 hours from North Dakota. Yes, the Cheifs are going up against the Minnesota Vikings.
The game is scheduled for this Sunday (October 8th) at 3:25 pm. If you already have tickets to this game, you might want to be on the lookout for one of the world's most beloved and well-known superstars.
Taylor Swift in Minneapolis??
Seeing as how Taylor has attended Kelce's last two games, it wouldn't be a stretch to think she may be attending this next one in Minneapolis.
Can you imagine the crowd? If she attends the game, I'm sure there will be a swarm of people waiting outside the US Bank Stadium, hoping to catch a glimpse of the celebrity.
Fingers Crossed
Let's keep our fingers crossed that Taylor shows up, and if she does, snap a picture and send it our way! Oh, and also enjoy the football game.
---
UND's Most Famous & Notable Grads
Here are some individuals who graduated from the University of North Dakota and went on to do some pretty impressive things.
Gallery Credit: Andi Ahne
."}" data-sheets-userformat="{"2":33554688,"11":4,"28":1}">
LOOK: The Most Famous Actor Born Every Year