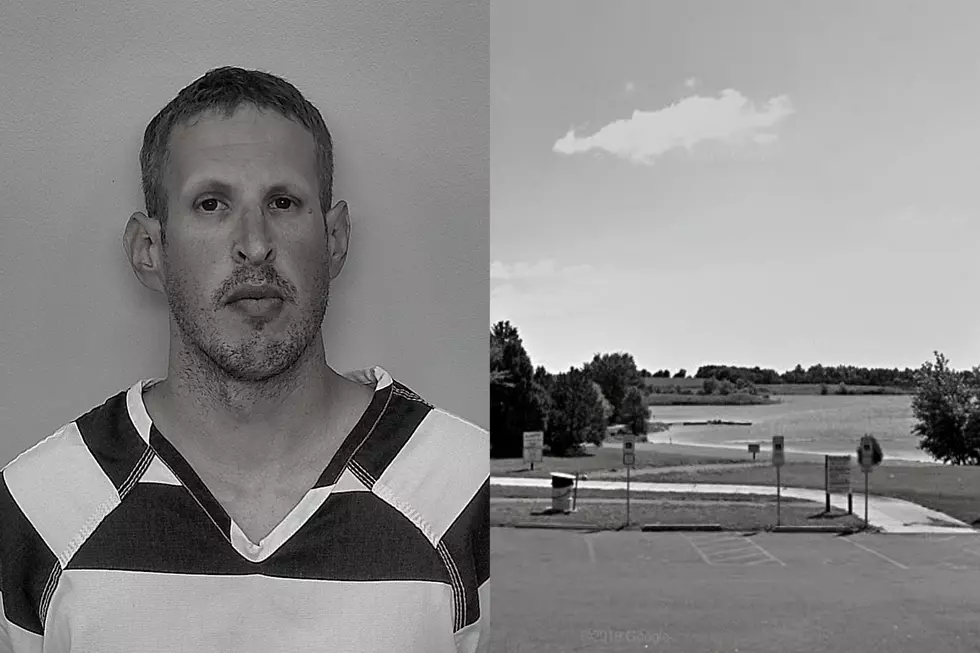 Bismarck Man Arrested For Soliciting Sex Acts From Teenage Boys
Burleigh County Detention Center, Canva, Google Maps
This story came down the wire, and it's truly disturbing. Picture it being a beautiful summer day... Your kids and their friends are enjoying themselves at a local recreation area...A strange man approaches your kids and asks them to have sex with him. This is what The Bismarck Tribune reported to have recently happened.
It's unimaginable and something no decent human being would do or be prepared for. We don't like to think these kinds of things happen in our community, but they do.
An Incident At McDowell Dam
A 36-year-old man named Austin Verhasselt was arrested for soliciting minors after an incident occurred Monday (July 25th) at McDowell Dam.
Verhasselt has been charged with two Class A misdemeanors for solicitation of a minor 15 or older and has also been charged with a Class C felony for solicitation of a minor under 15 years old.
With the victims being minors, their identities are being protected.
According to The Tribune, Verhasselt's defense was that he believed the boys to be "of age" because they were tall.
Beyond Bizarre
In any case, who does this?? I'm so confused as to how a person can walk up to strangers and just randomly say this to someone. How does that happen? Even if the boys were of age how does one think that's socially acceptable and not indecent? I'm truly at a loss and can't understand the rationale.
Arraignment/Trial
According to NDCourts.gov, His bond is set at $1,000 and his preliminary hearing is scheduled for next month, August 29th, with the Honorable Judge Bruce Romanick presiding.
Verhasselt's misdemeanor trial will take place this Fall, in November.
I spoke to the Burleigh County Detention Center, they told me Verhasselt made bail and is no longer in police custody.
---
Missing Children In North Dakota
Some of these cases date quite a ways back, but families continue pursuing leads.
The Best Horror Movies On Netflix