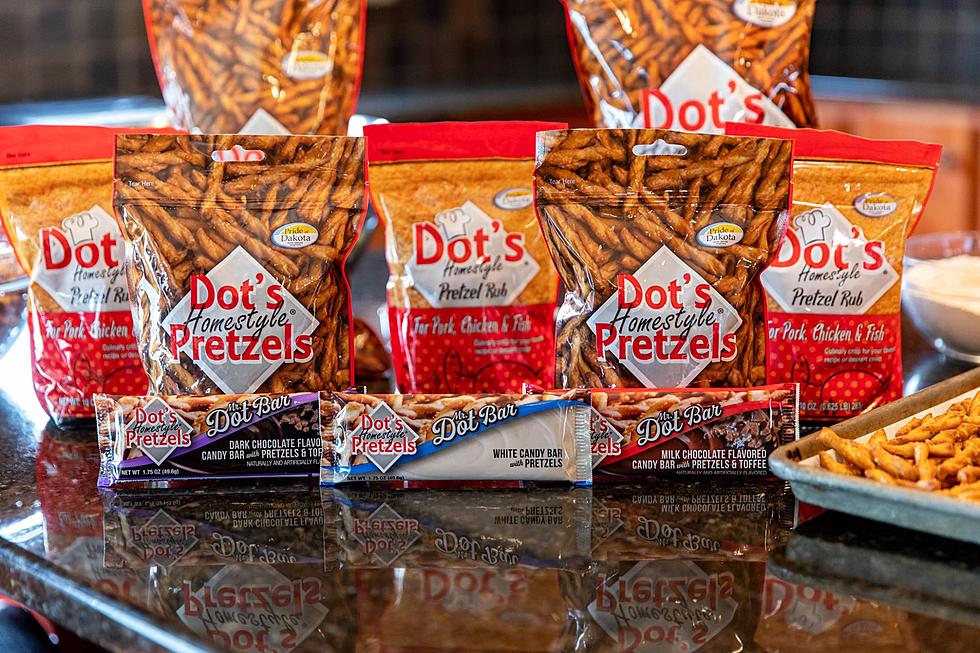 North Dakota's Dot's Pretzels Just Became a Billion Dollar Business
Dot's Pretzels - Facebook
Dot's Pretzels has more than a billion reasons to sell the North Dakota-based company.
The world is about to get a taste of the savory deliciousness of North Dakota's very own Dot's Pretzels! There was a huge announcement made about the Velva-born savory snacks. Did you see how much the company just sold for?
A major snack brand just bought Dot's Pretzels for an insane amount of money.
According to MarketWatch, the company Dot's Pretzels LLC just sold to Hershey Co. for $1.2 billion! Hershey Co. reportedly wanted to obtain Dot's Pretzels not only because the pretzels would be a great addition to the Hershey snack lines, but also because Dot's Pretzels is the "fastest growing U.S. pretzel brand."
Dot's Pretzels LLC just sold to Hershey Co. for $1.2 billion!
The now nationwide pretzel brand came from humble beginnings before becoming a huge brand.
Remember when you could only find Dot's Pretzels in gas stations? At one point, we only had the original "Homestyle" flavor. But now, Dot's Pretzels offers multiple flavors, pretzel chocolate bars, pretzel crumble, pork rinds, cheese twists... did I miss anything?  And now a person can hardly go to a store without seeing at least one of Dot's original flavors in stores everywhere. And I have a hard time passing up a bag of the traditional "Homestyle" flavor. "Homestyle" is one of my favorite road trip snacks and I love dipping them in chip dip!
What product from Dot's Pretzels is your favorite snack?
Recipes that are so "North Dakota"
Every state has dishes that are staples in the home. Check out some of the recipes North Dakota is most famous for!
50 Most Popular Chain Restaurants in America
YouGov investigated the most popular dining brands in the country, and Stacker compiled the list to give readers context on the findings. Read on to look through America's vast and divergent variety of restaurants—maybe you'll even find a favorite or two.