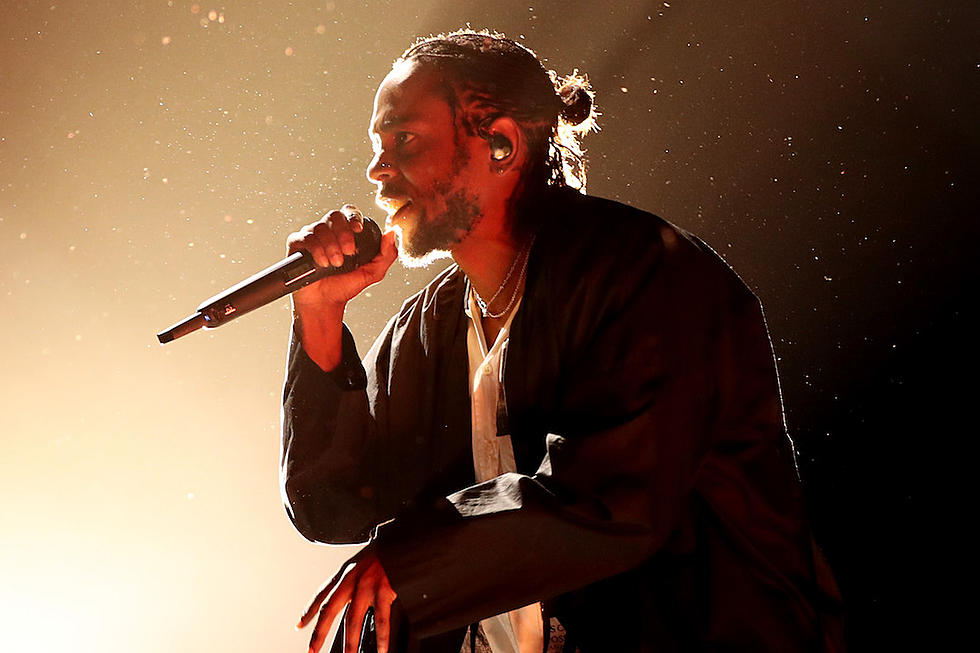 A Kendrick Lamar Biography Is on the Way
Christopher Polk, Getty Images
Pitchfork reports that Marcus J. Moore, who is a senior editor at Bandcamp will be writing the work titled,  The Butterfly Effect: How Kendrick Lamar Ignited the Soul of Black America. The book will discuss K.Dot's "rise to rap superstardom" and will be available on Touchstone Books.
While details about the specifics of the book haven't dropped yet, a Kendrick biography isn't that surprising given the success other books focusing on the lives of rap artists have had, including a recent one on Gucci Mane, The Autobiography of Gucci Mane. That biography will now reportedly be turned into a feature film.
As for Kendrick, he's been touring as of late and is also set to do at least one festival date later this year. Most recently, he curated the Black Panther soundtrack, which debuted at #1 on the charts.
"I think [Black Panther] is something that not only stands within its moment but stands within time," Kendrick told BBC Radio 1 last week. "We're talking about timeless films and things that are going to curate after this film. When we got to the music, I just wanted to make sure that I could complement that and be a part of [it] in the best way I could."
You can check out Moore's tweet about the upcoming biography below.
20 Best R&B Albums of 1997