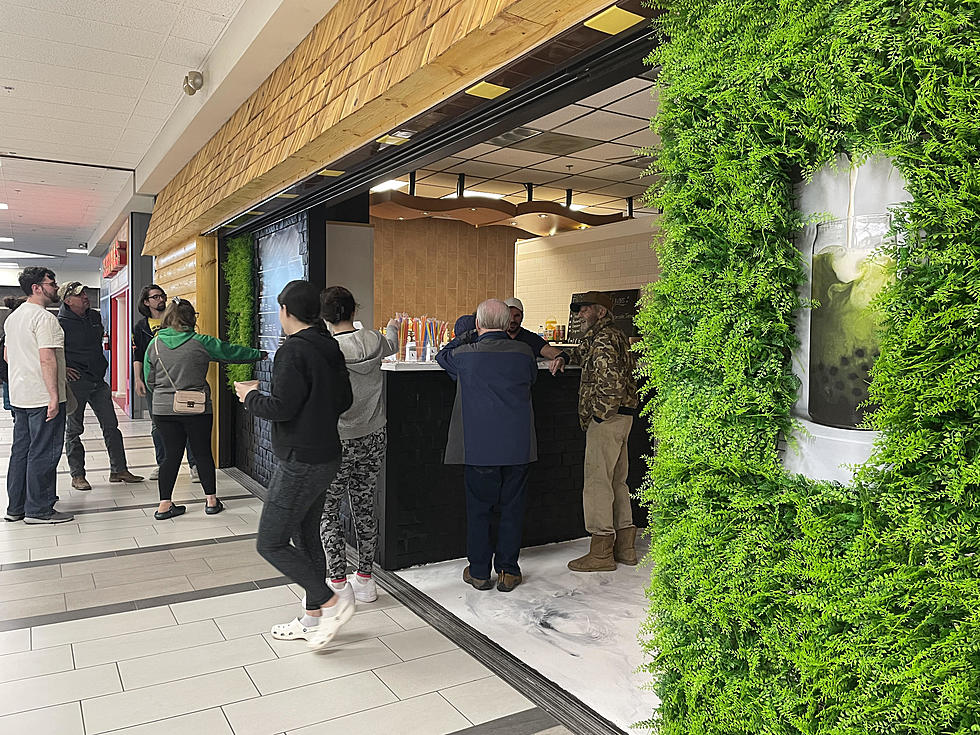 Mama Bear Café Open In Bismarck's Kirkwood Mall
Andi Ahne
You may have noticed something new in the Kirkwood Mall. Mama Bear Café opened a few days ago, March 16th, 2022. It sits right across from Midwest Vision Center and directly next door to The Candy Emporium.
Not too hot, not too cold
Mama Bear is the first to bring the "Milk-tea" concept to Bismarck. The café serves both cold and hot drinks. One of the owners, Sarah Yearsley, said, these cafes are usually geared toward a younger crowd. She wanted to make the place feel "comfy" and welcoming to the entire family and hopes the people of Bismarck take to it well.
About the owners
24-year-old Sarah Yearsley, and Victor Poncharov got the business up and running in only two months. Yearsley has been living in Bismarck for more than 11 years and once attended BSC for dietetics. And yes... Yearsley is a "Mama Bear" herself.  She says it's always been her dream to be a business owner.
In addition to running this business, the pair has many other passions and responsibilities. Sarah is an artist; she does commission work on the side, while Victor also owns Hugo Home Improvement. They create murals, epoxy tables, and now run the café. They've even been remodeling the store themselves!
Coming to the cave
The shop is undoubtably unique. While inside, you will notice furs draped on the sofas, handmade epoxy tables, and even a fireplace. Yearsley says they were going for a sort-of lodge theme. And, of course, you can't miss the leaves hanging all along the outer walls.
Starting out isn't easy
Yearsley tells me there's still quite a bit more remodeling to do and that she and her partner are currently the only ones running the store. They say business is picking up, and they plan to hire a few more people over the next couple months.
Mama Bear Café Open In Bismarck's Kirkwood Mall
Another new business opens in Bismarck.
---
Best Pop Concerts In North Dakota History
While I have been to many great concerts of all genres in North Dakota, we really do need more variety. I had to really dig to find 10 shows from artists that were at the peak of their careers when they came to our state - I was in elementary school when some of these artists were here. Did I miss one of your favorite shows?
See How School Cafeteria Meals Have Changed Over the Past 100 Years
Using government and news reports,
Stacker
has traced the history of cafeteria meals from their inception to the present day, with data from news and government reports. Read on to see how various legal acts, food trends, and budget cuts have changed what kids are getting on their trays.