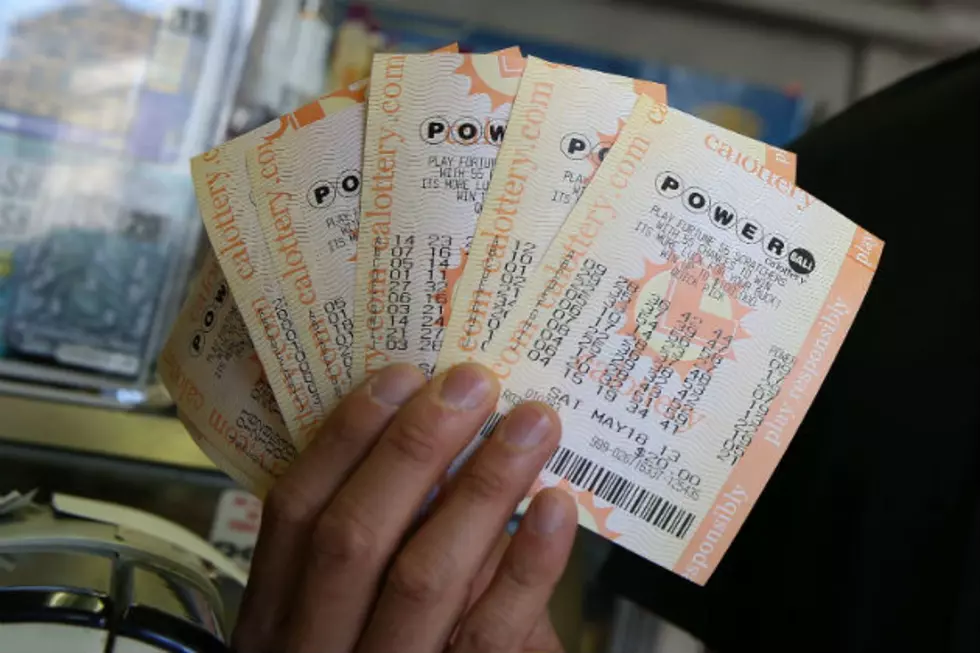 Somebody In North Dakota Won A Million Dollars With Powerball!
Justin Sullivan/Getty Images
A player in New Jersey won the $23 million Powerball jackpot and an incredible 43 players won at least $1 million in the drawing held on this past Saturday, January 23rd.  This is an extraordinary number of big winners and came one day after a single player in Michigan won the $1 billion dollar jackpot in the Mega Millions lottery.
Along with the grand prize winner, 43 players matched all five white numbers drawn to win $1 million dollars.  Including a ticket sold in North Dakota.  Again, check your Powerball tickets.  Those other tickets were sold in Arizona, California, Florida, Georgia, Illinois, Massachusetts, Missouri, Montana, New Hampshire, New Mexico, New Jersey, New York, North Carolina, Puerto Rico, Texas, Washington and Wisconsin.  A full list of those winners can be found on the Powerball website.
Savvy players in Florida, Georgia, Illinois, New Hampshire, New Jersey, New York and Puerto Rico also played the Power Play option which doubled their winnings to $2 million dollars.
The Powerball numbers (white) for Saturday, January 23rd are as follows:  5-8-17-27-28
The Red Powerball Power Number is 14.  The Power Play number is 3.
So the Powerball has had back to back winners in the last two jackpot drawings..  Wednesday, January 20th one lone winning ticket was sold in Maryland for the 731.1 million dollars Powerball jackpot.
What an exciting week for lottery enthusiasts.  Two massive jackpots were given away and a one million dollar winner in North Dakota.  So check your tickets again, and even if you didn't win, you might want to suck up to other lottery playing friends just in case.
---
LOOK: The Inauguration in Photos