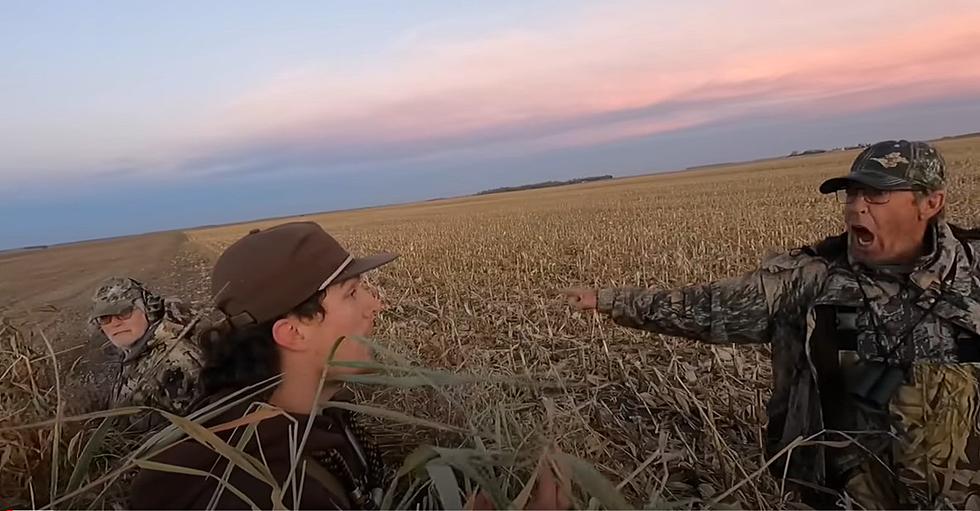 Bismarck, ND Landowner Involved In Hunting Confrontation Will Pay
Jacob Sweere YouTube Channel Screenshot
Remember this fall's iconic hunter/landowner confrontation that went viral on YouTube?
It took place on land near New Rockford, North Dakota with landowner Jeffrey Erman who actually lives in Bismarck.
In case you need a refresher on what happened during the confrontation, here's that famous video again.  WARNING: Not safe for work.  A lot of very strong language and disturbing behavior.
This video is difficult to watch for sure.
The video is courtesy of the Jacob Sweere YouTube Channel. 
The landowner in the confrontation has accepted a plea deal in Eddy County.
According to the Grand Forks Herald, Jeffrey Erman will pay $675 dollars in fines and court costs.  He also lost his hunting privileges for a year in North Dakota. Erman will have to successfully complete a hunter's safety course to get his hunting privileges reinstated.
Under the plea agreement, Erman pleaded guilty to Class B Misdemeanor charges of disorderly conduct-obscenities and interfering with the rights of hunters and trappers.
A third Class A Misdemeanor, trading in special influence, a more serious charge was dismissed under the plea agreement.
One of the hunters involved in the confrontation was also charged.  Dustin Wolf of West Fargo pleaded guilty to criminal trespass, a Class B Misdemeanor.  He was ordered to $250 dollars in fines and court costs, according to court records.  The hunter did not lose his hunting privileges.
Hopefully, for the sake of landowner/hunting relations, we can all learn from this incident. 
I know after speaking to several of my landowner friends, this past hunting season saw a big uptick in hunting violations and poor behavior.
Common sense, respect, and obeying regulations will go a long way in landowner/hunting relations.
Top 11 Most Stunning Waterfowl in North Dakota
TACKLE THESE: Check Out the Best Uniforms In Each NFL Team's History