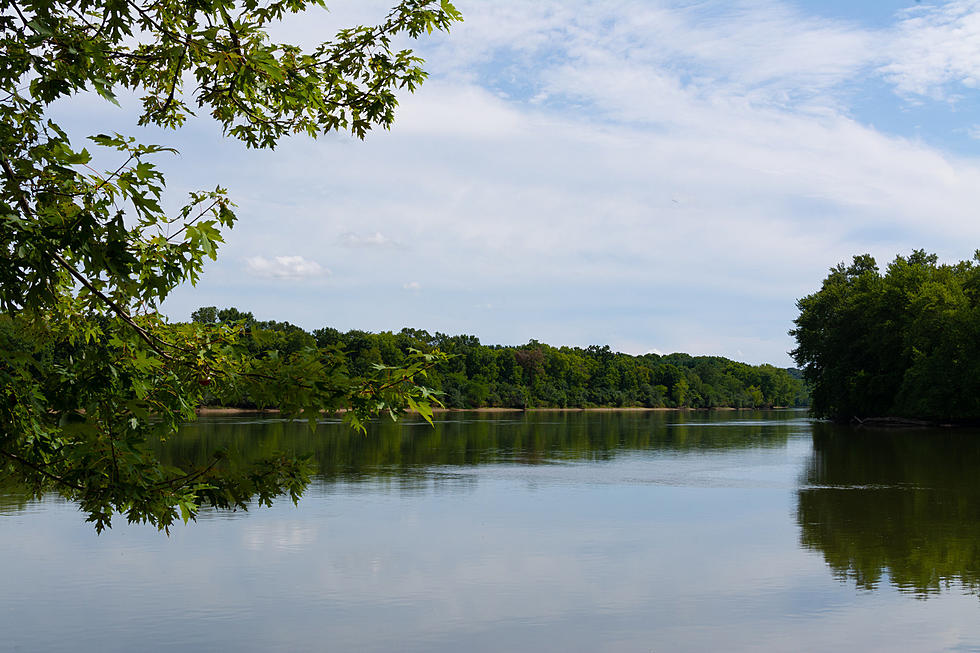 What If North Dakota and South Dakota Merged Into One State?
EJ_Rodriquez
What If North Dakota and South Dakota Merged Into One State? 
A petition was actually formed back in 2019; it got close to 24,000 signatures. - So, not a lot. This discussion comes up every now and then, so let's put it back on the table and fan the fire for a moment. 
Naming The State: 
First, we'd have to name it. Would North Dakota envelop South Dakota, and we just call the whole territory North Dakota? Or... should we drop the north and south and just go with "Dakota." 
Or maybe it's time to think of something new? Any ideas? 
It's a Biggin'. -- Biggin (Adjective) - Southern slang for "Big One" 
If we put both states together, the combined population would be right under 1.7 million people, and the total square miles would be close to 147,820! We'd be a baby Pangaea. 
Renaming Literally Everything 
Anything with "North" or "South" in the title would have to go, so both UND and NDSU would have to go through a massive transformation.  
We'd also have to phase out North and South Dakota license plates. 
And I can only imagine the fight over which city would be named the capital. The obvious front runners would certainly be Bismarck, Fargo, Pierre, Sioux Falls and Rapid City. Where would you place your bet? 
And I'm not going to get into the specifics, but think about the headache that would come from trying to merge our political systems. My brain hurts thinking about it. 
All that said, I still have yet to mention the cost of doing all of this. I don't want to know how much money we'd have to throw around to get all of this done.one. 
The Confusion: 
We'd have to change our mottos and nicknames... which, by the way, I'm just now learning that North Dakota is known as the "Flickertail State," … because of squirrels that flick their tails... we have them. That's the whole story behind that. 
Pro: We would have a few more celebrities to boast about. We love our Josh Duhamel and Lawrence Welk. 
If we merged with South Dakota, we'd also have … umm... Bob Barker. That's the only one I know of in South Dakota. 
Special mention to Wiz Khalifa, who lived in Minot for a short while. 
I suppose I should also mention that we would get to add Mount Rushmore to our list of tourist attractions too.
Do You Know Why There Are Two Dakotas? 
Well, to be honest, there's not a lot of information on this. According to Time.com, it was partly because there were different trade lines in the 1800's and it made sense to break them up, but ultimately, the general consensus is that the two halves just didn't like each other. It's a Hatfield and McCoy situation, apparently.  
Final Thoughts: 
Each state has its own... sort of, personality, and for the most part, we don't want the change. We have our own histories, we have our own rules, and it just doesn't seem right to throw all of that away.
Some people argue that because of our low population, it makes sense to merge into one. It makes sense to merge into one because of our low population. Following that logic, should Texas split into 4 or 5 states? It's not the strongest argument, but I'm sticking to it. 
Let me tell you... as someone who moved here from out of state, it took me a whole two seconds to see how deep that North Dakota pride runs. Never joke about the glory of our great state, otherwise, you will get struck-ith down. Lesson learned. 
If We Have To, So Do They
Other states that could (potentially) merge: North and South Carolina, Virginia and West Virginia.
---
The Worst North Dakota Cities To Live In For 2021
RANKED: Here are the most popular national parks
To determine the most popular national parks in the United States, 
Stacker
 compiled data from the 
National Park Service
 on the number of recreational visits each site had in 2020. Keep reading to discover the 50 most popular national parks in the United States, in reverse order from #50 to #1. And be sure to check with individuals parks before you visit to find out about ongoing, pandemic-related safety precautions at 
www.nps.gov/coronavirus
.